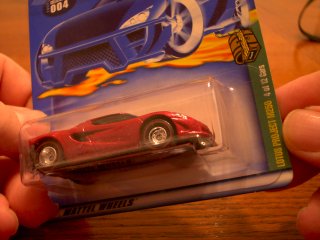 I lucked into this car at a local Wal-Mart. In fact, I didn't even realize it was a Treasure Hunt until my wife and I had it up at the register.
---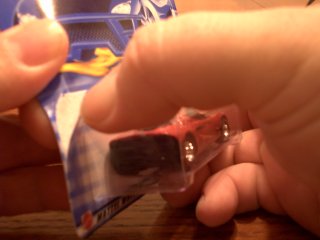 We'd found a bunch of repaints and some new FE's, as well as some of the series cars we were looking for, and either my wife or I just picked this one up and said, "Cool," and put it into the cart.
---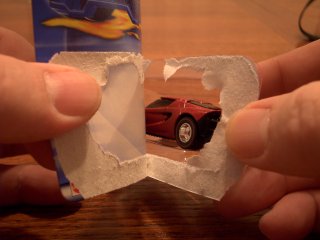 It was the wheels that caught my attention as we were standing in line at the register. Redlined real riders. "Hey!" I said, really loud. I picked it up and looked at it closer.
---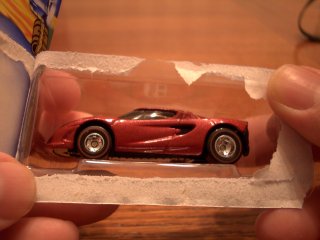 "What?" said my wife. "A treasure hunt!" I told her. Other people turned and stared, necks craning to see. "We picked up a treasure hunt and didn't even know!"
---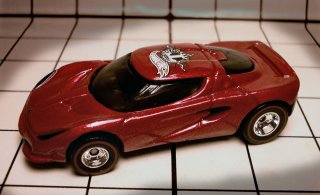 2002-004: Lotus Project M250

Being that the new packaging doesn't actually say "Treasure Hunt" on the front, I'm wondering how many of these I didn't pick up. Oh well, that's more for you! Happy Hotwheeling!
---