In a world forever changed by corporate warfare, where even the government and religious powers bow to the will of mass media, a handful of hackers and urbanite rebels plot against a cybernetic power they're convinced is the Antichrist himself. FIVE STAR RATING on Amazon.com!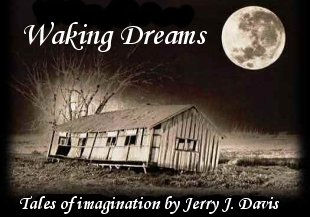 Island
No man is an island, but each of us has one, somewhere.
Resurrection of Broken Dreams
Link takes you to entire PDF file of Neometropolis 0x03.
Stephanie's Echo
Even now, if you listen closely, you can hear it.
The Moon At Noon
Caution: Safety Can Cause Insanity
The Penalties of Pirating
In the near future, when you pirate a program
watch out for the copy protection!
Justification
Dale Bently must justify his life
in 500 words or less, or die.
Strong Metallic Arm
In the future there's life after death for everyone
unless someone steals it from you.
A Long, Curved Blade
An expedition is sent to discover the fate
of the colony at Droxford 2.
Voodoo Computer Healer
Everything you know is wrong.
DNA Prospector
The gold rush of the future.
The Good Life
Sweet is not always so sweet.
Elko the Potter
Meet Elko, inventor of the wheel.
Opposite Ends Meet Here
See the place where science and magic are one.