Delilah, who I think is the only person who actually visits this website, asks:  "I hope you don't mind me asking if you know what kind of lizard this is. Just tell me if you don't know. S'cool. :-)"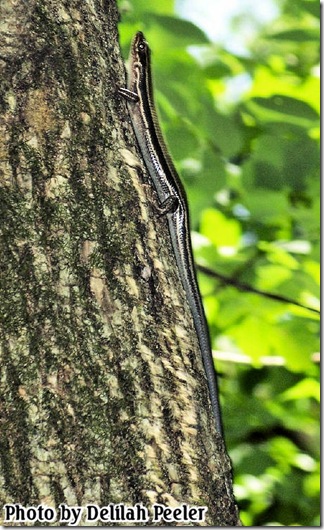 This lizard is, I think, a "5-Lined Skink" (Eumeces fasciatus).  I've seen one of those here in McKinney at the park.
Thank you for sending me these pictures, Delilah!