Muwi Robotic Mower
Goodness gracious, great balls of grass!
This robotic mower concept called "Muwi" is featured over at Yanko Design.  It not only mows the lawn automatically, but instead of just leaving a trail of mulched grass, it forms the cuttings into compacted disks and balls that make it easier to pick up, or, perhaps, play with.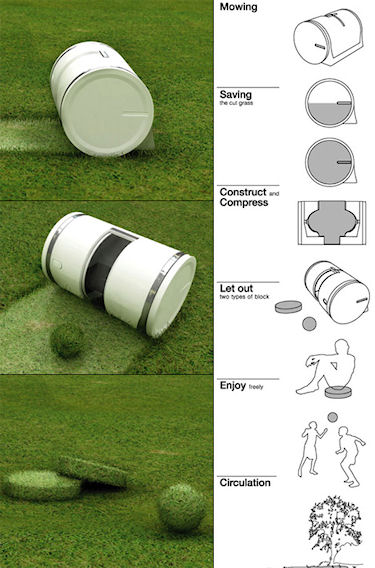 I have to ask you, though.  Who in the hell wants to play with balls of grass?
Still, I think it's a fun and cool concept and hereby proclaim it to be a Groovy Gizmo.
Digg StumbleUpon Etc.